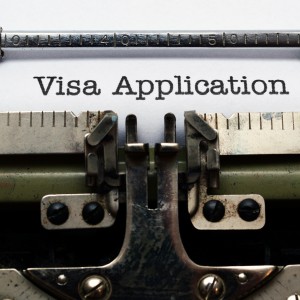 Immigration Law and Executive Transfers
Whether you are a private client, a business owner or an employee of a corporation, SBC has the right connections and experience to assist you in obtaining a long term visa to remain in Thailand legitimately.
For foreigners who will be working in Thailand, we will assist to process your work permits and working visas. As for foreigners planning to relocate their entire family to Thailand, in connection with accepting employment here, we can assist with obtaining extended entry permits for all family members. We can also assist with obtaining long-term visas based on marriage to a Thai, or retirement for foreigners who are at least 50 years of age.
As part of our approach to offer an integrated solution to our clients to assist them to navigate the intricacies of the labour and employment laws here , we offer the following services:
Advisory services: employment conditions, employee rules and regulations , employment agreements, labor protection, workers' compensation, social security and any labour related matters pertaining to mergers, acquisitions, and restructuring
Employment and Labor Litigation: Enforcement of restrictive covenants related to competition and trade secrets, termination of employment claims, and sexual harassment claim
Work permit in Thailand
To be able to work legally in Thailand, a foreigner must have a valid visa and a work permit issued in his name. Secondly, foreigners are only allowed to engage in work not prohibited for foreigners. Working without a Thai work permit might cause severe consequences. A foreigner, who is arrested for working without work permit, will be punished with a fine or imprisonment.
What the foreigner is allowed to do and where under his work permit is described in the work permit.
The applicant of a work permit must be in the possession of a valid non-Immigrant visa at the time they of processing the work permit application. Thus most applicants are required to have a Non Immigrant Business visa issued from a Royal Thai embassy or consulate outside of Thailand before the application for work permit can be submitted
There are a number of grounds upon which a work permit can be granted (this is in a discretionary basis will take into account usual considerations such as suitability and qualifications of the foreigner for the position). The permit may be granted to a foreigner who is employed in Thailand and;
The company (employer) must have a fully paid-up registered capital of 2 million Baht to hire one foreigner, plus one person for every additional 2 million Baht (to a maximum of 10 people).
If the registered capital of the company is less than 2 million the company can hire one foreigner if its total corporate income tax payment had been at least 5 million Baht for the past three years. The company can hire one foreigner for every 5 million Baht paid in tax.
The employer has engaged in export which has brought into Thailand revenue of 3 million Baht in the previous fiscal year. The employer can hire one foreigner for every additional 3 million Baht up to a maximum of 3 people.
The employer has at least 50 Thai employees per foreign employee up to a maximum of 5 foreign employees.
SBC Law has been assisting foreigners working in Thailand to acquire proper work permits in order to legalize their employment in Thailand
Visas in Thailand
Foreign nationals wishing to remain in Thailand for an extended period must comply with the Kingdom's rigidly enforced visa regulations. With our long standing relationship with the Immigration Bureau, we are able to assist all of our clients in their applications for the processing and maintenance of the different visa categories including retirement, Non O, Non B and others.
Contact us for efficient and cost effective visa support, renewals, 90-day reporting, re-entry permits and other services.