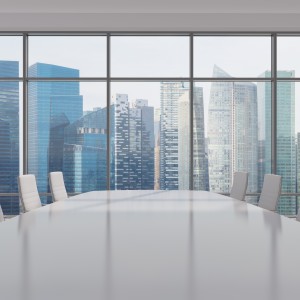 Corporate and Commercial Law Services
We have deep knowledge about the Indochina market
Our corporate and commercial practice is broad-based and comprehensive which serves many national, regional and local firms, including public companies, large privately controlled businesses, emerging companies, small businesses and individuals. The diversity of our clientele, as well as the industries that they operate in, reflects our in-depth knowledge of the Asian market.
We are actively involved in local and cross-border transactions by providing a full range of corporate services to our clients, including general corporate representation and contract negotiation, mergers and acquisitions, the formation and structuring of business entities and joint ventures, shareholders' agreements, corporate restructurings, distributorship and license agreements, immigration and employment issues.
The transactions the firm has been involved in frequently have an international perspective and our lawyers have considerable experience in Singapore, Malaysia, Indonesia, Hong Kong SAR, Thailand, The People's Republic of China ("PRC"), Cambodia, Vietnam and Myanmar.
In Thailand, SBC Law has, through years of practice and experience, assisted numerous clients in creating limited liability companies and fully foreign-owned Thai companies  such as  Representative Office, a Joint Venture or a Regional Operating Headquarters.
• Mergers and Acquisitions
Our Mergers & Acquisitions practice has been involved in challenging, complex M&A transactions both in the local domain and in the regional markets.
We have been actively involved in a broad range of transactions including local and regional joint ventures, share and business acquisitions and disposals, corporate re-organisations, privatisations and mergers, leverage buyouts, schemes of reconstruction and amalgamation, capital restructuring and private equity investments.
We are focused on providing timely and high quality advice to our clients with the aim of assisting them in achieving their commercial objectives in a cost effective and efficient manner. In addition, where necessary, we draw on the expertise of our associates and partners in the region to provide specialist knowledge in the relevant local domain
• Restructuring, Bankruptcy & Insolvency
The insolvency process is a complex one, demanding not only technical ability, but equally, sound commercial judgement. SBC Law has a good record in providing advice which is both meticulous and commercially sound.
We are able to offer a blend of skills across complementary niche areas well suited to the needs of businesses and individuals in financial difficulties and to insolvency practitioners. The depth and range of our expertise means we can provide legal services on cost effective terms, even to the largest and most complex of transactions. Our expertise spans all levels, from acting for banks attempting to 'work out' a problem customer to corporate or individuals restructuring their debts and from advising administrators of multi-national companies.
The firm's expertise covers the following areas:
Administration (companies and partnerships)
Bankruptcy/ Debt Restructuring
Debt for equity swaps
Disposal of assets on insolvency
Disposal of assets on insolvency
Distressed debt sales
Duties and liabilities of directors on insolvency
Receiverships and liquidation
Advice on creditor rights and protection
Investigations and Recovery of Assets
• Licensing – Thailand
Operating License
Starting a new business in a foreign country is always daunting and challenging. And depending on the kind of business that you are investing in, you would want to be assured that your investment complies fully with the local laws and regulations.
At SBC Law, we are always there to guide and to advise you. With our strong network of relationships in the various government organizations, we can assist you to successfully apply for and obtain the various types of licenses applicable to your businesses such as the
Liquor and Cigarette License
Restaurant License
Entertainment License
Factory License
Foreign Business License and BOI
Foreigners wishing to establish a business in Thailand are subjected to various laws including the Foreign Business Act ("FBA")  which reserves certain types of business activities for Thai nationals including but not limited to wholesale / retail, engineering service, agent / broker and any kind of service activity. Foreign individuals and Thai companies with foreign majority (50% or more) shareholding are regarded by the FBA as "aliens" and thus they are not permitted to engage in any of the reserved activities unless a Foreign Business License is obtained from the appropriate authority. The application process takes considerable time and effort and such licenses are normally granted only to the extent necessary and are not in direct competition with current Thai businesses in the same industry.
Alternatively, if your investment project falls under one of the promotion categories listed by the Board of Investment ("BOI"), you qualify for investment promotion from the BOI. The list covers mainly manufacturing, agricultural, IT and many other categories of service industries.
At SBC Law, we have established ourselves as a leader in the application of FBL and BOI licenses for our clients. We have the depth and breadth within our firm to provide advice tailored to your unique business operations.
Multi Level Network Marketing License ("MLM")
Planning to start a MLM business in Thailand? Or are you thinking of replicating the successful MLM model that you have in a neighbouring country in Thailand? Applying for the MLM license in Thailand requires specialized knowledge of the local laws and of the various compensation plans in use presently. Our team provides a comprehensive array of MLM services including analysis and revision of marketing plans to comply with  Thai laws, development and translation of MLM literature and advisory services.
• Regulatory Affairs – Thailand
From getting import licenses to obtaining FDA approvals for pharmaceutical products, cosmetics, consumer products, food and beverages, medical devices, agricultural fertilisers, insecticides and veterinary products, our team of FDA consultants, pharmacists, agricultural consultants, and other regulatory specialists will be there to guide you through this complex process layered with formal and informal policies and procedures.